This web site was established to provide in-depth Bible studies for those that have interest.  The material is not intended to promote any particular group or set of doctrines.  The material presented is intended to advance YHWH's word of truth and the revelation that Yahushua is the Messiah and that "there is no other name under heaven given among men by which we must be saved." (Acts 4:12)
Is your personal belief system adequate for salvation?
Eternity is a long time to miss out on!
Love your brother and sister:

A new commandment I give unto you, That ye love one another; as I have loved you, that ye also love one another. By this shall all men know that ye are my disciples, if ye have love one to another. (Joh 13:34-35 KJV)
If a man say, I love YHWH, and hateth his brother, he is a liar: for he that loveth not his brother whom he hath seen, how can he love YHWH whom he hath not seen? (1Jn 4:20 KJV)
He that loveth his brother abideth in the light, and there is none occasion of stumbling in him. But he that hateth his brother is in darkness, and walketh in darkness, and knoweth not whither he goeth, because that darkness hath blinded his eyes. (1Jn 2:10-11 KJV)
But as touching brotherly love ye need not that I write unto you: for ye yourselves are taught of YHWH to love one another. (1Th 4:9 KJV)
Seeing ye have purified your souls in obeying the truth through the Spirit unto unfeigned love of the brethren, see that ye love one another with a pure heart fervently: Being born again, not of corruptible seed, but of incorruptible, by the word of YHWH, which liveth and abideth for ever. (1Pe 1:22-23 KJV)
But whoso hath this world's good, and seeth his brother have need, and shutteth up his bowels of compassion from him, how dwelleth the love of YHWH in him? My little children, let us not love in word, neither in tongue; but in deed and in truth. And hereby we know that we are of the truth, and shall assure our hearts before him. (1Jn 3:17-19 KJV)
Let brotherly love continue. (Heb 13:1 KJV)
---
New Presentations
The Fall Holidays – Introduction
Click here for fall holy day study guide
Click here for complete vintage YouTube video version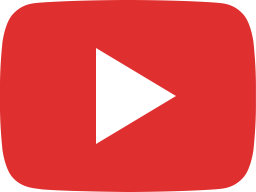 Memorial Of Trumpets Pt 3 v2 - The Day of YHWH, Joel and the locust plague, Revelation comparison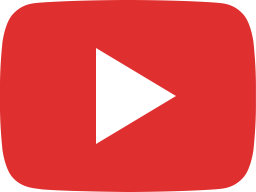 Memorial Of Trumpets Pt 1 v2 - Background, the shofar and silver trumpet, events with trumpets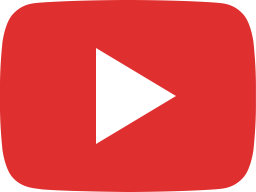 Memorial Of Trumpets Pt 2 v2 - Joshua, Yahushua & Revelation - Comparing Book of Joshua & Revelation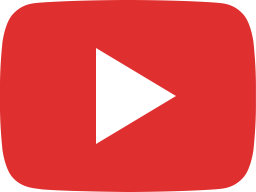 Fall Holy Day Introduction v2 - Biblical Feasts - Trumpets, Atonement, Tabernacles, 8th Day

Note – for best quality video playback, adjust the player for 720p or 1080p HD (higher is better quality) as follows:
Start video
Click "settings" (the gear) near the bottom right corner
Adjust to 720p or 1080p HD (if available on your computer)
Select the full screen option (the brackets on the bottom right corner)
---